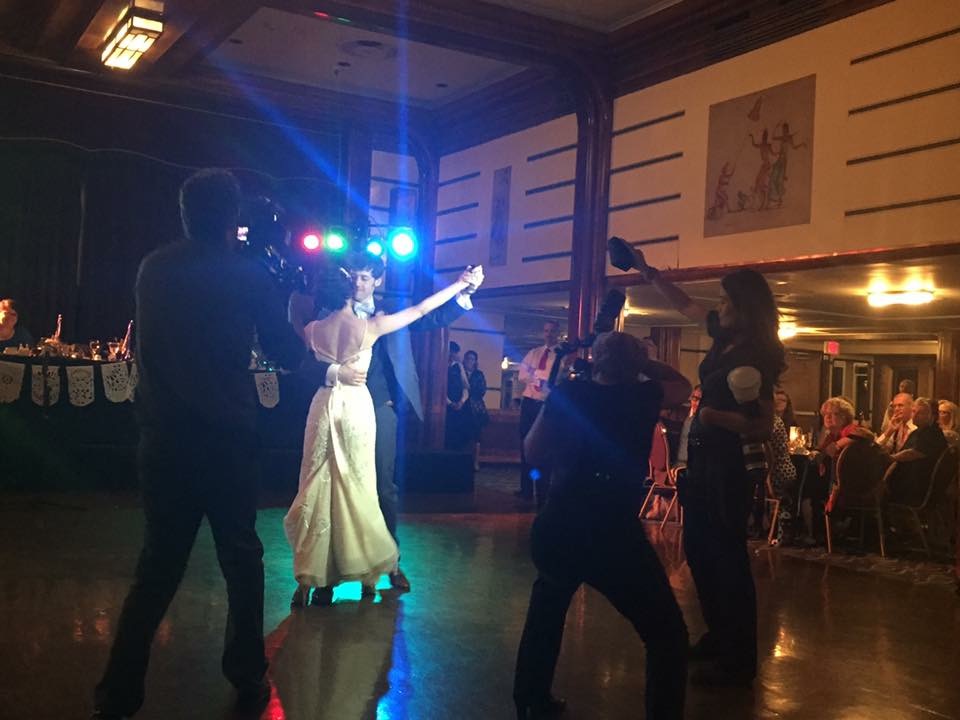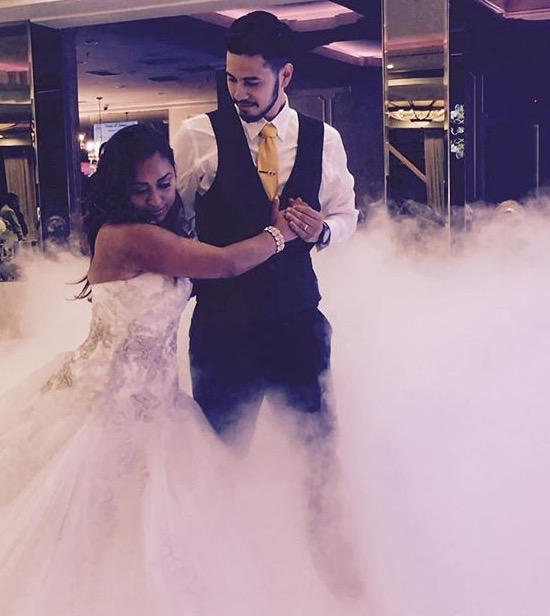 A first dance is a truly special thing: whether it's a fun audience-pleaser or an intimate and personal moment where the rest of the room fades away, it's quite literally your teamwork in action!
Here at The Connected Dancer, we care about helping you achieve that teamwork (both for your first dance, and all the other dances to come!). We'll design a first dance that fits you both individually, and that fits the dynamic you have as a couple. We understand that a first dance is about dancing with each other, and no matter your background, we can take you from start to finish in style. Because as it turns out? Weddings are awesome.
Hey, while you're here, why not download a copy (for the low, low price of FREE) of our First Dance Guide for Engaged Couples? It's full of helpful thoughts and considerations that you'll want to incorporate into your planning process. We don't need your email address or your middle name or ANYTHING. We just want you to have the benefit of what we've learned over the years in thinking about your dancing. Do it! Do it now! Click that button! (Or do it later. It's cool. No pressure, you guys.)
THE ETERNAL QUESTION: "how many lessons do I need?"
How many lessons do you need? We recommend a minimum of seven to get you started. Beyond that, the sky is the limit. Here's a little bit of context: even when we work with professional dancers, they need a minimum of three lessons (three hours) to learn a new routine.
Here's a simple rule (that honestly, you already know): the more time you spend doing a thing, the better and more comfortable you'll be at it. Dance is no different; the more time you put in before your wedding, the better it's going to look and feel. We've listed our lesson packages below with number of hours (i.e. number of lessons) to help you get a sense of how much time you'll actually be putting in on the floor.
Below are three of our most popular packages. (And of course, you can modify any of these to work better for you!) All our wedding packages also include a free consultation, custom choreography, and complimentary music editing.
You are welcome to purchase any of them in person with us, or online (for new clients purchasing online, we'll contact you ASAP to verify the sale and make sure we've got your account all set up).
OPTION ONE:
The TURNAROUND
$595/7 hours
OPTION TWO:
the MOMENT
$1190/14 hours
option three:
The Showstopper
$1785/21 hours
Bonus Option: we can always schedule multiple lessons back to back on the same day, saving you even more time! Still not sure? That's why we offer a complimentary consultation; let's sit down and figure it out together! We're on your team.